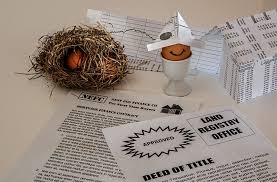 This article not only addresses real estate investment fees, but fees for other investments such as mutual funds, exchange traded funds, 401Ks, brokerage, and financial advisors. When you are in the saving mode, trying to accumulate funds for a down payment, it's important to identify and minimize unnecessary fees.

Fees reduce your return on investment (ROI). For more details on the impace recurring fees have on your investment returns, click here. For beginner real estate investors, it is very important to minimize expenses. Minimizing expenses helps with saving for a down payment. For more tips on saving for a down payment, click here.
The opinions expressed herein are solely those of the Author/WebMaster. Before taking any action, please consult your real estate, financial, and legal advisors.