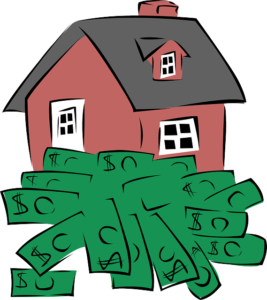 Build a stream of income that will pay your monthly bills … is that your goal? If it is, our website handsonrealestateinvesting.com is for you! The following article showcases a woman who wants to invest in real estate. She already has one property, and she wants to buy another. She's wondering how she can come up with the down payment to buy her next property. The financial planner's solution is … here.

It's a very good article, but it stops short. Her next question might be — where should I purchase the next property? Should I purchase locally, since I know this market? Or should I expand my search to other areas that are experiencing good jobs, good income, and population growth? In the U.S.A., the top 20 markets for real estate investing are here. If you are a beginner real estate investor, we would suggest investing in the market you know. For more experienced real estate investors, purchasing a property outside of your local area would most likely require hiring a property management company. Property management companies typically charge 8-10% of the monthly rental income to manage your property. Typically, they take care of advertising the property, finding a tenant, signing the lease, collecting the rent, and taking care of necessary repairs. During the past 25 years, we have hired property management companies 3 times. Each time, we ended up regretting it because there were things going on with the tenant or property that we didn't know about.

For instance, we purchased a 3 bedroom townhouse in the early 1990s. We decided to hire a property management company because we were still fairly new at real estate investing. The tenant paid on time, but he damaged the townhouse by putting a hole in one of the walls. He had anger management issues that were were unaware of. Fortunately, he moved out after a year and a half, and we didn't sustain too much of a loss. We just had to repair the hole in the wall. We had another couple of incidents with property damage, and decided we would rather manage the properties ourselves. We learned that we should perform bi-annual inspections to make sure the property is maintained in good condition. Of course, you can also perform property inspections if you have a property management company. Another reason we prefer to manage our own properties is to save money on repairs. We shop around for repair estimates, which vary widely. For 5 reasons to manage your own rental properties, click here.

To learn more about building up your credit and saving for a down payment, click here. For details on becoming an expert on your neighborhood/community and finding a good property, click here. For tips on making an offer and negotiating a contract, click here. To learn more about obtaining financing, click here. To learn about settlement, click here.
Build your own stream of income that is not dependent on an employer, the government, or anyone else!

The opinions expressed herein are solely those of the Author/WebMaster. Before taking any action, please consult your real estate, financial, and legal advisors.