Let me preface this post by saying that we are not casting aspersions on the Section 8 program. We can only speak from our personal experiences. During the past 2 -3 years, when we advertise a property for rent, we get many inquiries from prospective tenants who have "housing vouchers." The "housing vouchers" go by many different names and acronyms, but they typically are vouchers for the "Section 8" program. In the past, we have been very hesitant to rent to Section 8 tenants because of the horror stories. Since the Great Recession of 2007 – 2008, we have noticed an abundance of prospective tenants with housing vouchers. In our opinion, we believe it is due to the millions of Americans who were forced to abandon their homes due to foreclosure. Even though interest rates are at historic lows and the unemployment rate is only 4.9%, many Americans still cannot afford to purchase a home. Wages have not risen to keep pace with inflation, therefore most of our prospective tenants need housing assistance, and in steps the federal government.
Almost one year ago, we were approached by a middle-aged woman who was trying to help her former childcare provider find housing. The prospective tenant is a woman in her 30s with 2 children. We will use the initials GG for the prospective tenant. GG and her children were temporarily living with the middle-aged woman and her husband. We checked out the middle-aged woman and her husband by using google and LinkedIn. They were both professionals, and lived in a very nice home in the suburbs. Unfortunately, we did not use our tenant screening procedures to check out GG. We made the mistake of making assumptions about GG based on the excellent reference provided by the middle-aged woman and her husband.
One of the advantages of the Section 8 program is that you receive the rent every month like clockwork. You don't have to wonder if the tenant is going to be late, or not pay at all. However, along with that huge advantage comes much more responsibility. For instance, Section 8 requires an initial inspection before the tenant moves in, and an annual inspection every year. If the inspector finds items that need repairs, you only have 30 days to make the repairs. If the repairs are not made within 30 days, Section 8 will suspend rent payments. If a tenant wants to make trouble for you, they can call their case worker and make complaints. That's what GG did. She complained that the refrigerator was not cooling properly. We had a appliance repairman attempt to fix the problem twice, but eventually had to buy a new refrigerator. When the deliveryman brought the new refrigerator, it was too large for the space. GG became irate and berated the deliveryman. The deliveryman called us and we could hear GG screaming in the background. The situation was out of control! Fortunately, GG told her aunt about the situation, and her aunt called us and acted as a mediator.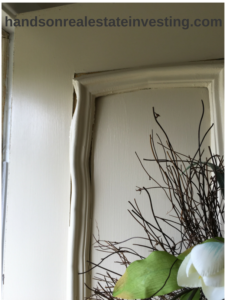 We were relieved that GG's aunt was very calm and apologetic about GG's outburst. We hoped GG's aunt would continue to act as a mediator and help us communicate with GG. GG had become so irritated about the refrigerator (and losing food) that the landlord/tenant relationship soured. She refused to respond to our emails, texts, and phone calls. We felt it was necessary to inform GG's case worker about the situation. GG didn't like that we informed her case worker, so she called inspections and complained about the air conditioning not cooling the top floor of the home. The inspector found numerous items needing repair, such as closet doors off the track (caused by tenant), a broken kitchen drawer (caused by tenant), a hole in the wall (caused by the tenant), windows that needed caulking, etc. What was surprising is that the initial inspection conducted 6 months ago, did not cite the windows needing caulking.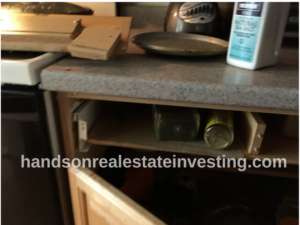 When we tried to contact GG to make arrangements for the repairs, she would not respond at all. For 7 weeks, we sent emails and texts to GG, and as a last resort, attempted to contact her aunt, all to no avail. It sure would be nice to keep receiving that $1,850 rent check on time every month, but we feel we have no choice but to terminate the lease at the end of the lease term. What lessons have we learned?
Don't let the Section 8 money blind you
Make a home visit to view how the prospective tenant cares for their residence
No matter what, complete the 8-step tenant screening process
Make necessary repairs quickly
For beginner real estate investors, we would suggest being very careful when considering the Section 8 program. Section 8 has laws and regulations that must be followed to the letter. An inexperienced real estate investor may get tripped up. Have you had an experience with a Section 8 tenant that didn't end well? If so, please share your experience:
Enter your comment below
Tweet us on Twitter
Subscribe to our YouTube channel
Follow us on Instagram
Pin us on Pinterest
Follow us on Google+
The opinions expressed herein are solely those of the Author/WebMaster. Before taking any action, please consult your real estate, financial, and legal advisors.