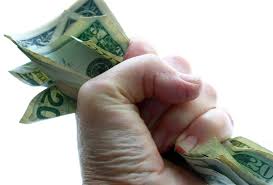 In the 25 years we have owned rental properties, we have used professional property management companies about 3 times. What we learned is that no one takes care of your property like you do. It was a good feeling being able to wash our hands of the tenant-landlord headaches such as late night emergencies, appliance repairs, late rent, evictions, etc. However, we found that our rental property was not cared for in the same manner as we would have. Based on our personal experiences, here are 5 reasons to manage your own rental properties:
Control
Keep an Eye on the Property and Tenants
Minimize Repair Costs
No Management Fees
Preventative Maintenance
Control
If you have a controlling personality, or to put it more mildly, if you like to control your assets, turning the management of your rental property over to a professional property management company may be uncomfortable for you. I have to admit, I am a bit controlling. I like to be involved in all of the decision-making, whether it has to do with tenant screening, repairs, or paying the mortgage and property taxes. After investing thousands of dollars in a rental property, we like being able to keep a close eye on our investment!
Keep an Eye on the Property and Tenants
Another reason we like to manage our own rental properties is we get a chance to visit the property on a regular basis. If there are problems with the tenants, or a minor repair needs to be made, we can take care of it. We typically schedule an inspection every 6 months, but if the tenant notifies us that something is broken, it gives us an opportunity to visually inspect the property. For instance, we had a family with 3 small children renting our 2 bedroom condominium. When we received a call about the washing machine not working, we had an opportunity to go inside the property, and noticed a hole in the wall. Even though we could have charged the tenants for the repair, we took care of it ourselves by applying spackling and paint. It helps to build goodwill with the tenants.
Minimize Repair Costs
When you manage your own rental property, you can call around and get estimates on repair costs. If a professional property management company is managing your rental, most likely you will pay top rate for repairs, and sometimes the professional property management company will charge you a fee of 1% – 3% of the repair costs. When we call repair shops to get estimates, very often they will ask if we are a business. Of course, we say No. Typically, businesses pay a higher repair cost than individuals.
As we mentioned earlier, if you have a basic set of tools, you can make minor repairs yourself. For details on "5 Tools Every DIYer Must Have", click here.
No Management Fee
A professional property management company typically charges 8% – 10% of your monthly rental income as a fee. Google makes it very easy to obtain information on property management fees. Do the math yourself … if you are renting out your property for $1,000 per month, and the professional property management company takes 10% off the top, that's $100 bucks. Is your time worth the $100 bucks? Over 5 years, that 10% fee amounts to thousands of dollars, which eats into your profits. Sometimes, you receive no calls from the tenant during the month. At other times, you may hear from them once or twice a month. If you keep your property is good condition, and make repairs as needed, that will minimize calls.
Preventative Maintenance
Preventative maintenance means taking care of problems before they happen. Regular property inspections will reveal potential problems before they become major. Check faucets, toilets and hoses for small leaks. Have the furnace checked each Fall to make sure it's ready for Winter. Make sure the furnace filter is changed on a regular basis. Proactively manage your rental properties! It's worth it in the long run!
The opinions expressed herein are solely those of the Author/WebMaster. Before taking any action, please consult your real estate, financial, and legal advisors.