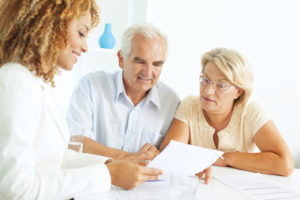 A really good Real Estate Agent is crucial to your success as a beginner real estate investor. Why?
You will spend lots of time with your Real Estate Agent looking at properties, negotiating offers, and completing settlements. In our opinion, you want some who is personable and has excellent interpersonal skills. In our opinion, you want someone who is even-tempered because situations occur that can derail your efforts to purchase an investment property.
You will need a Real Estate Agent who knows the location you are interested in buying.
A technically savvy Real Estate Agent will use the latest tools to notify you about properties that fit your specifications.
In our opinion, the best way to find a good Real Estate Agent is to attend Open Houses in the neighborhood you are considering. That is how we found our Super Duper Real Estate Agent! Why is this the best method?
In our opinion, Real Estate Agents who spend hours house-sitting during an Open House are serious and committed to showcasing the home listed for sale. It takes a few minutes to list a home for sale in the local real estate database, but the time-commitment necessary to host Open Houses shows an extra level of professionalism and dedication.
When we met our Real Estate Agent decades ago, we were driving around a neighborhood and spotted an Open House sign. We walked in and he was sitting at the kitchen table. No other prospective buyers were present. We had his full time and attention and it gave us an opportunity to get to know him. It was an impromptu meeting and we were able to get a feel for his personality and temperment.
If you married or have a business partner, most likely you will have different personalities. Meeting a prospective Real Estate Agent at an Open House gives you an opportunity to determine if he or she can work with both of your personalities. Typically, married couples have opposite personalities, hence the old saying, "opposites attract." Buying investment properties can be a long, tedious and complex process. A Real Estate Agent who can navigate your different personalities is worth his/her weight in gold!
You may have already heard about other ways to find a good Real Estate Agent such as asking your professional network for recommendations. If you do get recommendations, you can research the recommendations by googling their name at www.google.com.
The opinions expressed herein are solely those of the Author/WebMaster. Before taking any action, please consult your real estate, financial, and legal advisors.