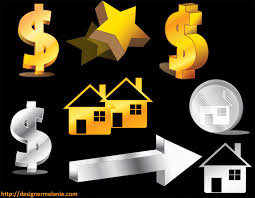 For the first time in our real estate investing career, we encountered a bait & switch ruse. Here is what happened … We began advertising a 3 bedroom townhouse for rent. Our first phone call was from an elderly woman in her late 60s. Her initials were AP. AP said her retirement income was $6500 per month, and she had friends in the neighborhood that talked about how great it is to live there. AP has a small dog, and we thought "great!" An elderly woman with a small dog will be easy on the townhouse. AP stopped by the next day to see the townhouse and loved it! AP had some difficulty getting up the stairs, but if she didn't mind the stairs, then all is well. A couple of days later, AP submitted her rental application. We were surprised that AP left the "income" section blank, and she provided no paystubs. A red flag just popped up!

We called AP to ask why she hadn't provided her monthly income and paystubs, but her daughter answered the phone. Interestingly, the night before, when we were returning phone calls of prospective tenants, we happened to reach the same daughter, whose initials are DF. We wondered, "why is AP's daughter always answering her cell phone?" We also wondered why a 68 year old retiree would want a 3-level, 3 bedroom townhouse with 1 full and 3 half baths? We decided to do a little research on the daughter, DF. We googled her name, and also checked the state judiciary database, which lists court cases. Bingo! We found out that DF had 3 criminal cases against her, and the most recent was in 2010. We also found that DF had recently lost her home to foreclosure. Bingo again! Now we know why a 68-year old woman would want a large 3-level, 3 bedroom townhouse! AP most likely planned to help her daughter by moving them into the townhouse! AP was the "bait," and the "switch" was going to occur as soon as we signed a lease with AP.

For beginner investors, it is extremely important to screen prospective tenants! To learn more about screening tenants:
The opinions expressed herein are solely those of the Author/WebMaster. Before taking any action, please consult your real estate, financial, and legal advisors.